Tiana's Triumphant 2023

Nathan Bragg  |  November 2, 2023
Sports can be a powerful tool to help people discover their potential, chase new goals, and find community. Tiana Hesmert is an emerging dual-sport athlete in Wheelchair Athletics and Wheelchair Rugby whose tenacity has helped her become a key member of Team BC in not one, but two sports.
"I love the community of people that participate and the way I can challenge myself to improve."
-Tiana Hesmert
Sport has always played a huge role in Tiana's life. She spent many years as a competitive, high-level gymnast before sustaining a spinal cord injury. She quickly immersed herself into wheelchair sports after being connected to BCWSA through our Bridging The Gap program while in rehab at GF Strong.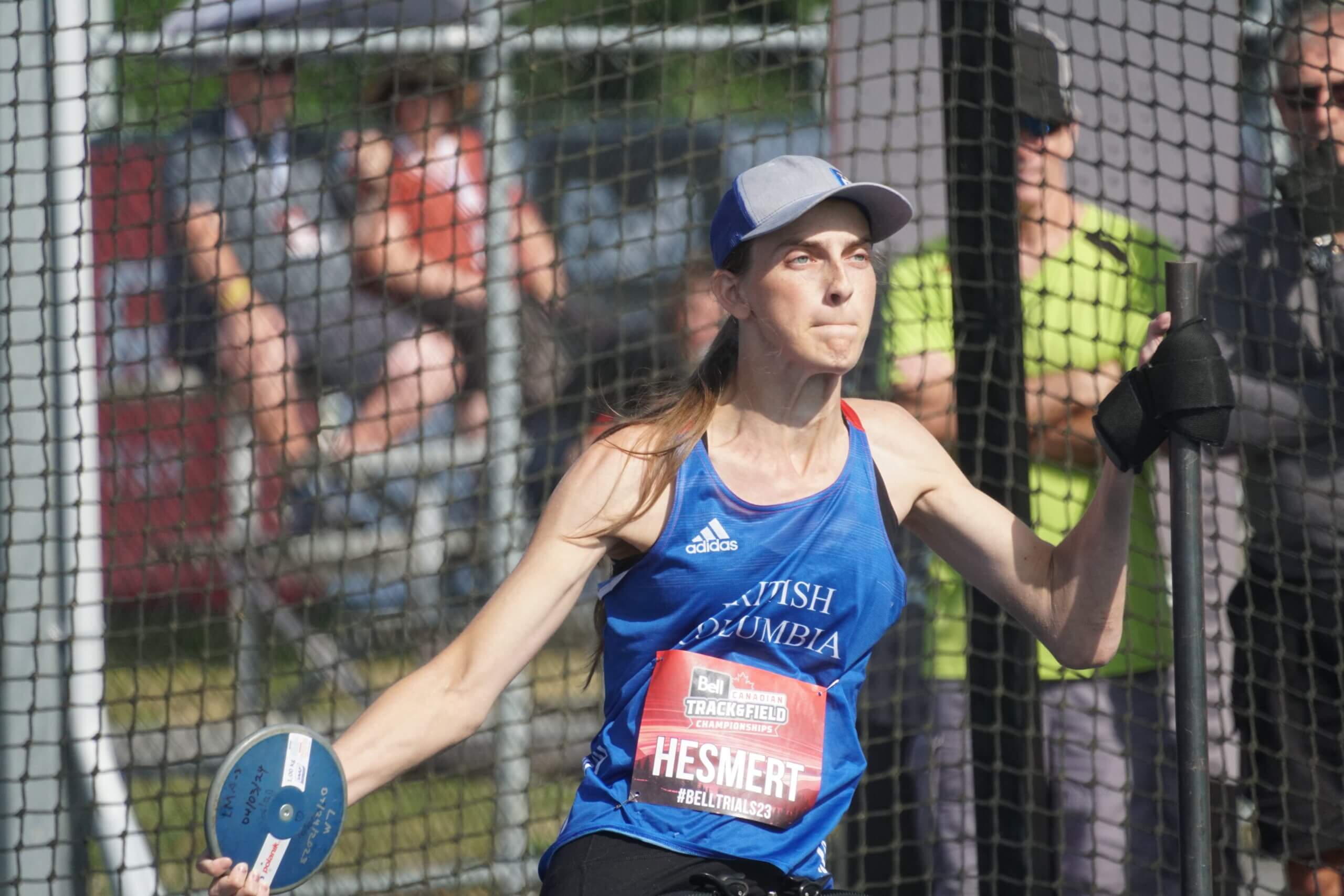 Tiana joined regular Wheelchair Athletics and Wheelchair Rugby programs gaining strength, new skills and access to a vibrant community of peers in similar situations that navigate many of the same challenges.
Wheelchair Sports has also become a family affair for Tiana as her father Bernie is now one of BCWSA's dedicated volunteers serving as Equipment Manager in rugby and a sport assistant in Athletics.
"BCWSA has such an important mission to provide opportunities for athletes and future athletes to excel, strengthen and grow in the community. I've seen firsthand how the athletes, coaches, and staff look out for each other and provide wisdom, tricks, and knowledge on how to succeed in sport and in their daily lives." -Bernie Hesmert
2022 has been full of sporting success for Tiana. She medalled in both Wheelchair Racing and Seated Throws events at the Canadian Track and Field Championships, winnig a gold on the track and a bronze that she's incredibly proud of in the Seated Shot Put. Tiana also made history this year by participating on the first-ever Canadian team to attend the Women's Cup Wheelchair Rugby Tournament – representing the red and white against athletes from across the world and bringing back a bronze medal!
By supporting BC Wheelchair Sports, you help support athletes like Tiana as they pursue goals, forge new bonds and discover positive outlets. Your generous donations help make unforgettable moments and incredible accomplishments possible.
Make a Difference and Donate Today! Do you want to increase your impact? Join our Monthly Donor Program!