New to Wheelchair Sports

Take your first push and get into Wheelchair Sports!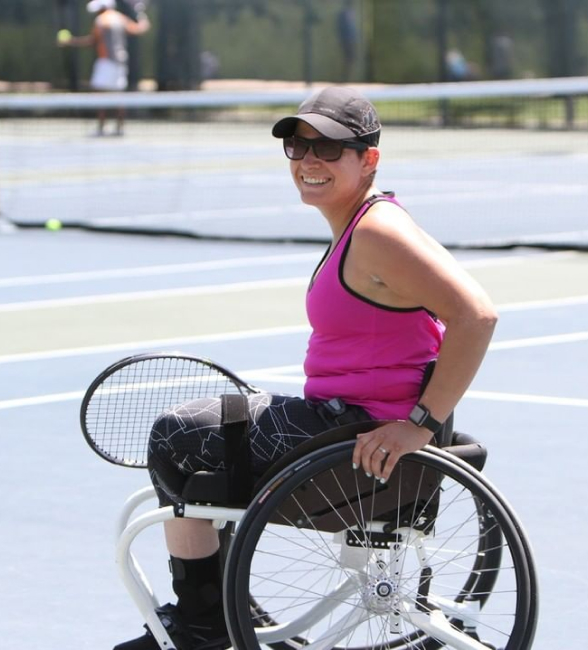 STEP ONE
Step One: Find Your Sport
BC Wheelchair Sports runs three sports: Wheelchair Athletics (which includes Wheelchair Racing and Seated Throws), Wheelchair Rugby and Wheelchair Tennis! Read about our sports and find the one that's right for you.
Wheelchair Athletics
Do you like to go fast? How about throwing far? If you answered yes to either of those questions then Wheelchair Athletics is for you! BCWSA offers Wheelchair Racing and Seated Throws for athletes of all ages and skill levels!
Wheelchair Rugby
Physical, fast-paced, and fun, Wheelchair Rugby is an exciting team sport that combines aspects of basketball, handball, and rugby for athletes with impairment in their upper and lower limbs.
Wheelchair Tennis
Wheelchair Tennis is an exciting sport you can play with and against standing/running players! If you enjoy individual sports, like to challenge yourself, and want to learn new skills, this is the sport for you!
Other Sports
While we're only responsible for our three sports, we have a range of partners who offer other para and adaptive sports and programs. Have another sport you're interested in? Reach out and we'll do our best to point you in the right direction!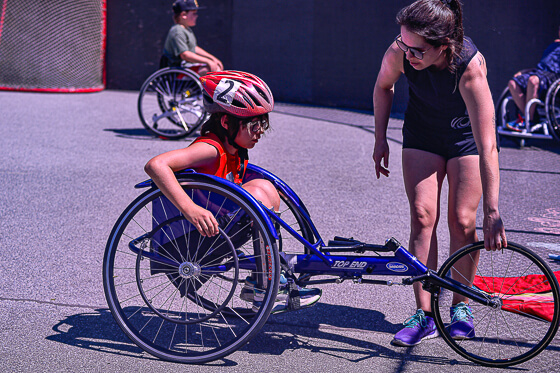 STEP TWO
Find Your Program
The majority of our programs are open to new participants throughout the year! Learn about our best programs for new participants!
Have A Go Days
Through our Bridging The Gap program which aims to introduce people with disabilities to sport and encourage physical activity, we run several multisport and sport-specific Have A Go Days throughout the year in communities across BC. Come out and try our sports at these fun and free events with coaches and athlete mentors there to provide tips and encouragement.
Weekly Developmental Programs
We offer weekly programs in all of our sports where both new and experienced players can come out, improve their skills, and have fun!
We have weekly programs in Athletics, Rugby, and Tennis in different communities across the province.
Don't see the sport you're looking for near you? Check out the next step and reach out to us for more info, we may be able to help!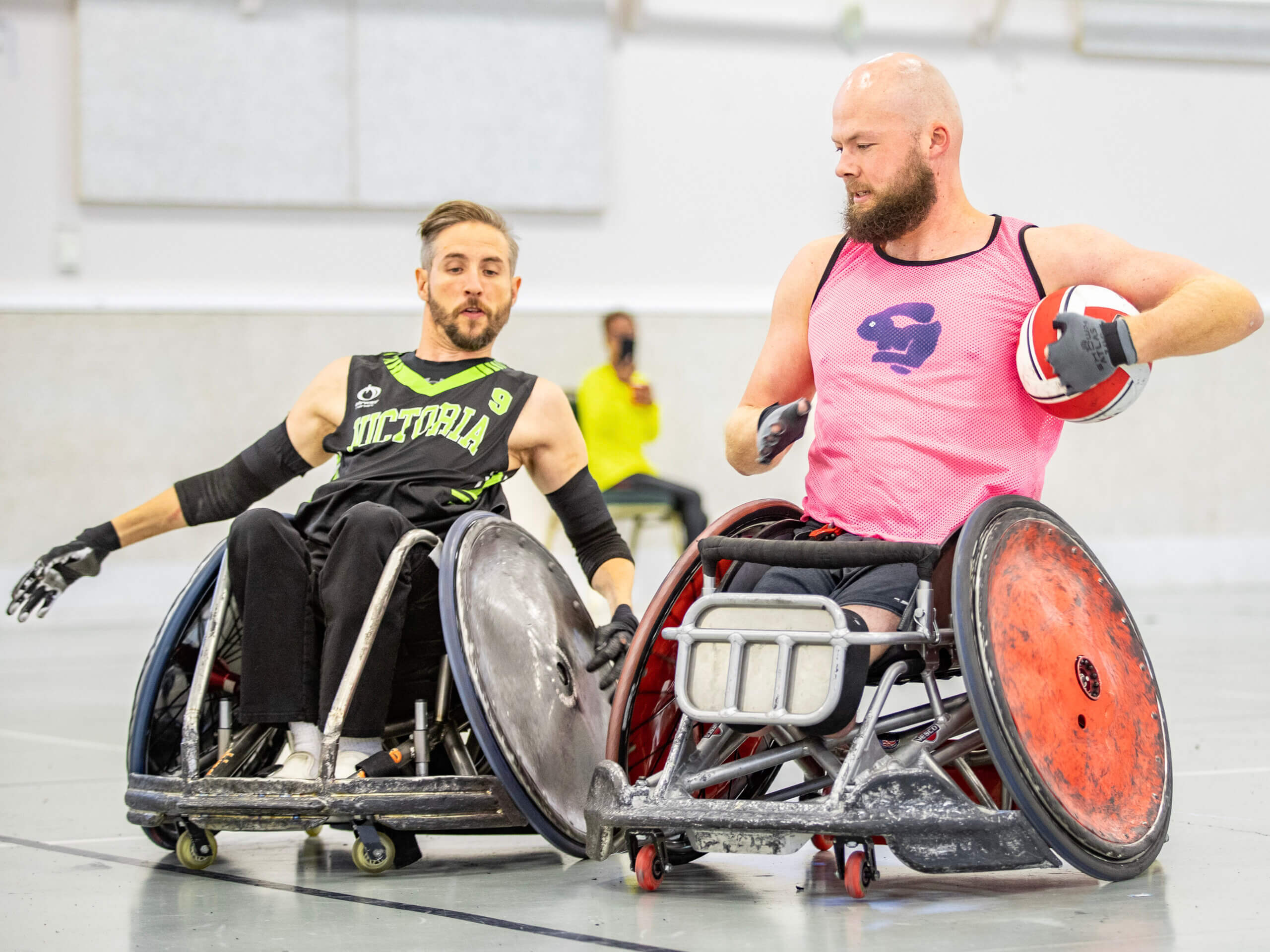 STEP THREE
Contact Us
Once you've found a program, reach out to the listed contact or the sport's staff member and/or Regional Coordinator. Our friendly staff are here to help and answer any questions that you might have!
Sport Staff
Wheelchair Athletics – Jessica Ferguson
Wheelchair Tennis – Michelle McDonell
Wheelchair Rugby – Jackie Patatas
Regional Coordinators
Northern BC – Brandy Stiles
Vancouver Island – Byron Green
Okanagan/Interior – Kendra Todd
Okanagan/Interior – William McCreight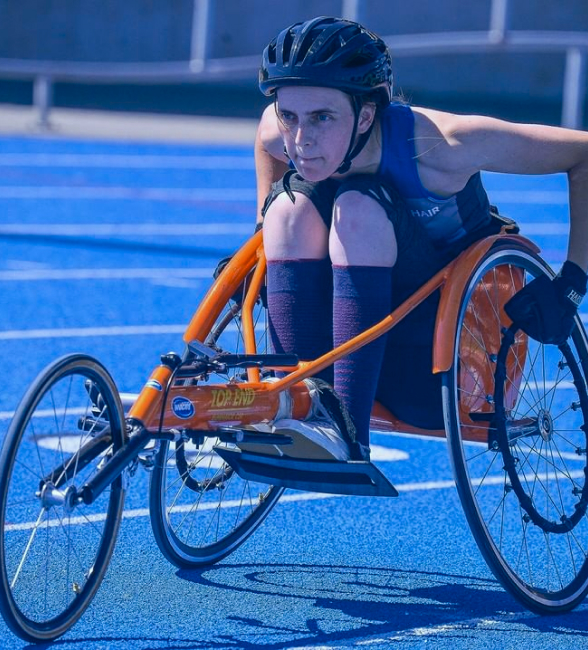 STEP FOUR
Try It and Have Fun
Come out to your first wheelchair sports event, give it a try, and meet the other participants. If you contact the program ahead of time, they can have a range of different chairs and equipment for you to try so that your first experience is a fun (and comfortable) one.
Don't be afraid to ask questions! Everyone's wheelchair sports journey starts somewhere and many of the other participants will remember their early days in sport and be happy to answer your questions and provide support.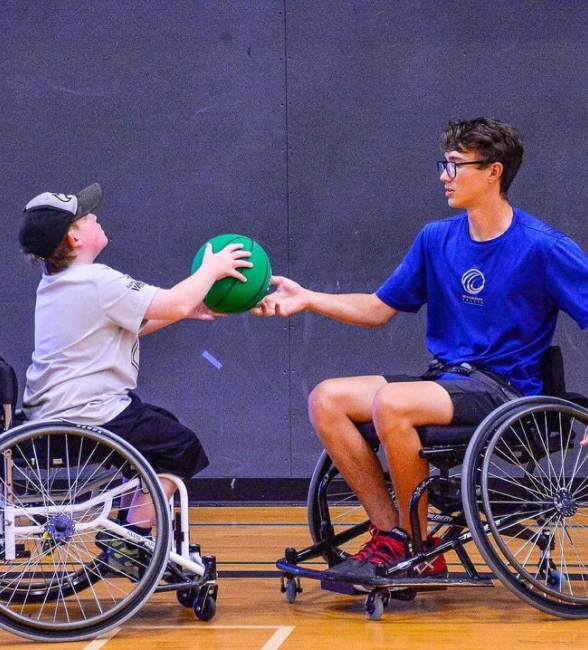 STEP FIVE
Keep Playing and Improve Your Skills
We hope you enjoyed your first para sport experience and we are here to help you along your journey, if/when you're ready to join a program, we have the resources to help you.
Wheelchair Loan Program
BC Wheelchair Sports' Wheelchair Loan program allows you to rent a sports chair from us to use throughout the year at a very low cost of $100/year. If costs remain a barrier, please reach out to us as subsidies and financial support are available. We have chairs available for each of our sports. To learn more about the Wheelchair Loan Program, contact Matt McDonell.
Competition Opportunities
As you progress through our sports, there are a ton of ways for you to play and compete, whether you're just looking for the occasional fun weekend at a local tournament or meet, or have bigger aspirations to compete on the provincial or national team, there's a place and opportunity for everyone at BC Wheelchair Sports.
To learn more about what opportunities may be available,
Contact Us Today